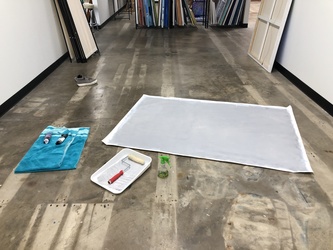 Prepping canvas at the studio.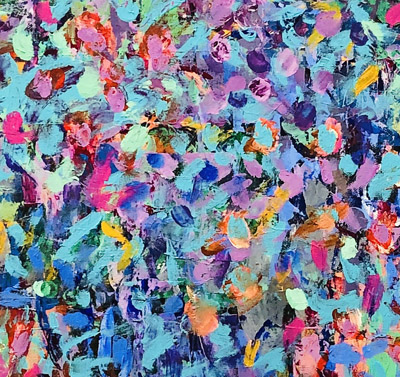 Up-close detail of "Open Arms" - you can see the texture
and get a feel for the true colors.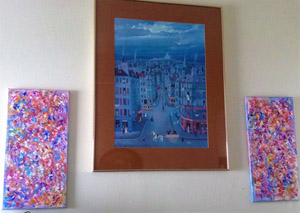 Abstracts in their new home!

Our New Studio Logo!
Painting on the floor with sunlight and windowpane outlines.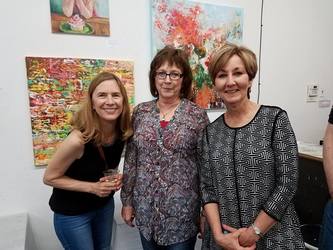 Show at The Bonny Studio in Richardson, Texas.
Me and my painting on the left!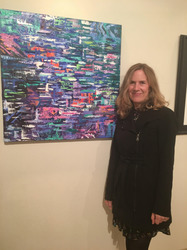 Honored to be part of Visual Arts Society of Texas' 125-Mile Exhibition.
What a fun, well-run event! My painting "In Depth 1" is one of my three
"In Depth" paintings.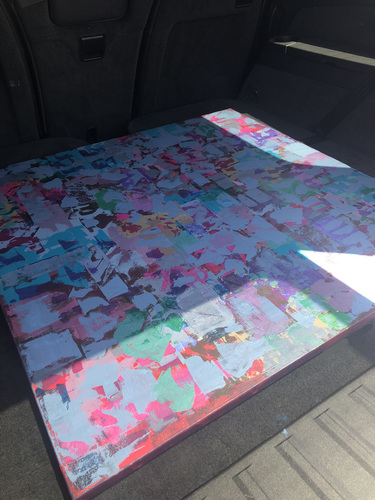 Loading painting into the back of my car.