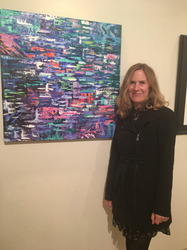 Honored to be part of Visual Arts Society of Texas' 125-Mile Exhibition. What a fun, well-run event! My painting "In Depth 1" is one of my three "In Depth" paintings.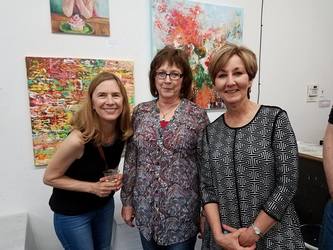 Show at The Bonny Studio in Richardson, Texas. Me and my painting on the left!
Here's a painting that I'm sending to the dumpster. It would have been kind of nice but I tried to re-use an old inexpensive canvas. No matter how many layers of white (which was the look I was going for) small specks showed through. Arg!
Lesson learned: don't attempt to salvage a crummy old canvas.